Maintain you home's energy efficiency all year round. We brush and vacuum at the point of contact to ensure the cleaning and the removal of debris in your ducting system giving you peace of mind and providing you with proper indoor air quality.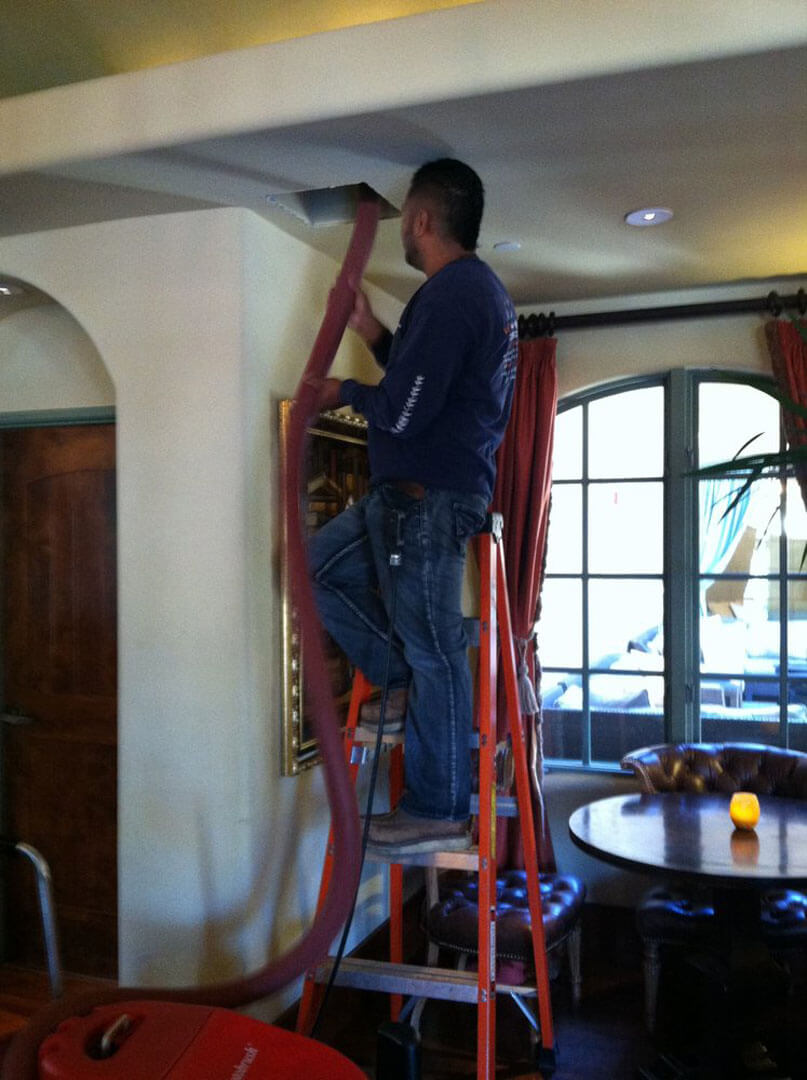 The key to more efficient home heating and cooling and accredited by the Building performance Institute, awarded the Home Performance Green Certificate by EnergyStar.gov, we're the best choice for industry quality — and for your peace of mind.
Air duct systems wear out over time, as the metal expands and contracts during the different seasons. This can cause the air ducts to develop leaks. Condensation can cause rust and corrosion over many years, meaning eventual air duct replacement.
Ventwerx can assist with all of your dryer vent repair needs!  If your ducts become damaged or comes apart in a ceiling, attic, or crawl space, we can fix it no problem!
According to the Consumer Products Safety Commission, dirty dryer vents are the #1 cause of household fires! A simple dryer vent cleaning, on a regular maintenance schedule, can eliminate this potential danger. NOTE: we only schedule this service accompanying a full air duct cleaning appointment. We no longer do this as a stand-alone service.