Hollister Heating & Cooling Repair
Ventwerx HVAC is offering a free air duct cleaning with any furnace replacement or air conditioning system replacement to Hollister homeowners.
Get A Free Estimate
Request Service
Hollister Air Conditioning
Services
Whether it's keeping your home cool in the summer, or warm in the winter, our team of experienced HVAC technicians are ready to serve our neighbors in Hollister. The team of experts at Ventwerx HVAC helps homeowners with air conditioning repair and replacement, heating and furnace installation and repair, heat pumps, ductless mini-split systems, air duct cleaning and replacement, thermostat replacement and more.
At Ventwerx, we offer top-of-the-line, complete heating and air conditioning systems. Our team can help you with a full range of HVAC services from air duct cleaning, repair, replacement, and installation of high quality air conditioning products.
We provide more than just cooling and heating services to our Hollister customers. With every job, we develop a complete strategy that is based on the size and layout of your property, your lifestyle, preferences, and budget.
As leaders in the Central Coast heating and cooling industry, we put a strong focus on quality products and exceptional customer service. Ventwerx HVAC is a proud, licensed installer of Carrier air conditioning systems – the global leader in heating and air-conditioning systems.
We'll help you develop a complete heating and air conditioning strategy, tailored for your specific needs, based on your home layout, lifestyle, and budget.
Hollister Heating &
Furnace Repair
Ventwerx can help you make your home a more comfortable place to live in. Our team of experienced HVAC technicians are ready to serve our neighbors in Hollister, California.
We offer full furnace inspections and service calls for heating systems that require immediate attention.
Problems with your home's heater require the immediate attention of professionals who know how to properly diagnose, fix issues, and get your home comfortable as soon as possible.
Can't decide which furnace to purchase? You can leverage our years of experience to help you make an informed choice and find a suitable system that matches your needs and ensures both comfort and energy-efficiency. Ventwerx is a proud, licensed installer of Carrier heating and furnace systems – the global leader in heating and air-conditioning systems.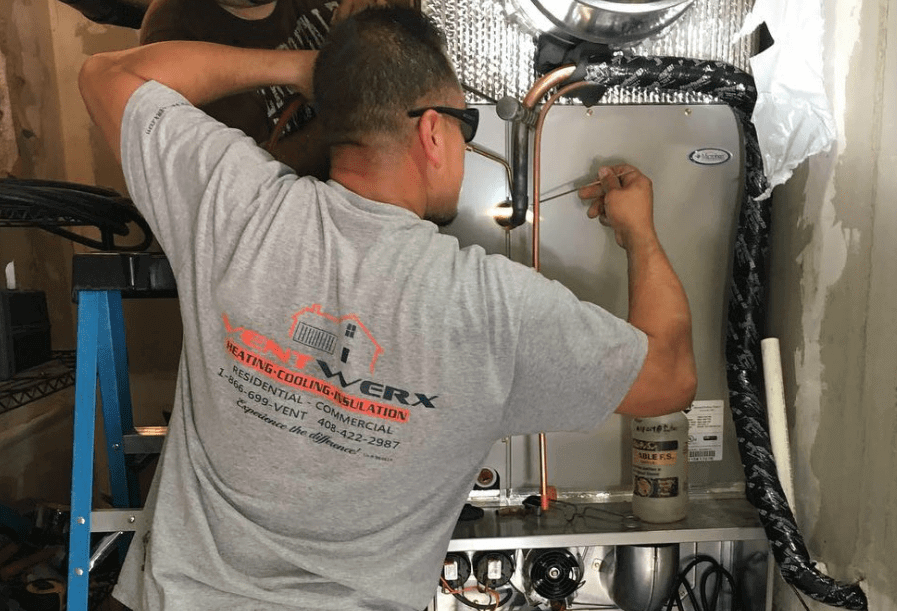 We Recommend Carrier Air Conditioning Systems
Carrier is the original air conditioning company, and one of the most reliable names in residential climate control. Our technicians recommend Carrier products when it comes time for central AC or furnace replacement. Here are a few reasons why:
Energy efficiency. Carrier units are engineered to match precisely the cooling requirements of your home, so you consume only the amount of energy that you exactly need. The result: lower power bills and a more earth-friendly home.
Quiet operation – Carrier is committed to providing maximum comfort. With their intelligent technology, they created powerful cooling machines that offer the desired temperature while running on a low, slow and amazingly quiet operation.
Consistent comfort – Millions of households attest to the reliable performance and long-term durability of Carrier cooling and heating solutions.
Combined with the technical know-how of Ventwerx HVAC installation professionals, you ensure that the Carrier unit you choose will be performing to its full potential for a long time.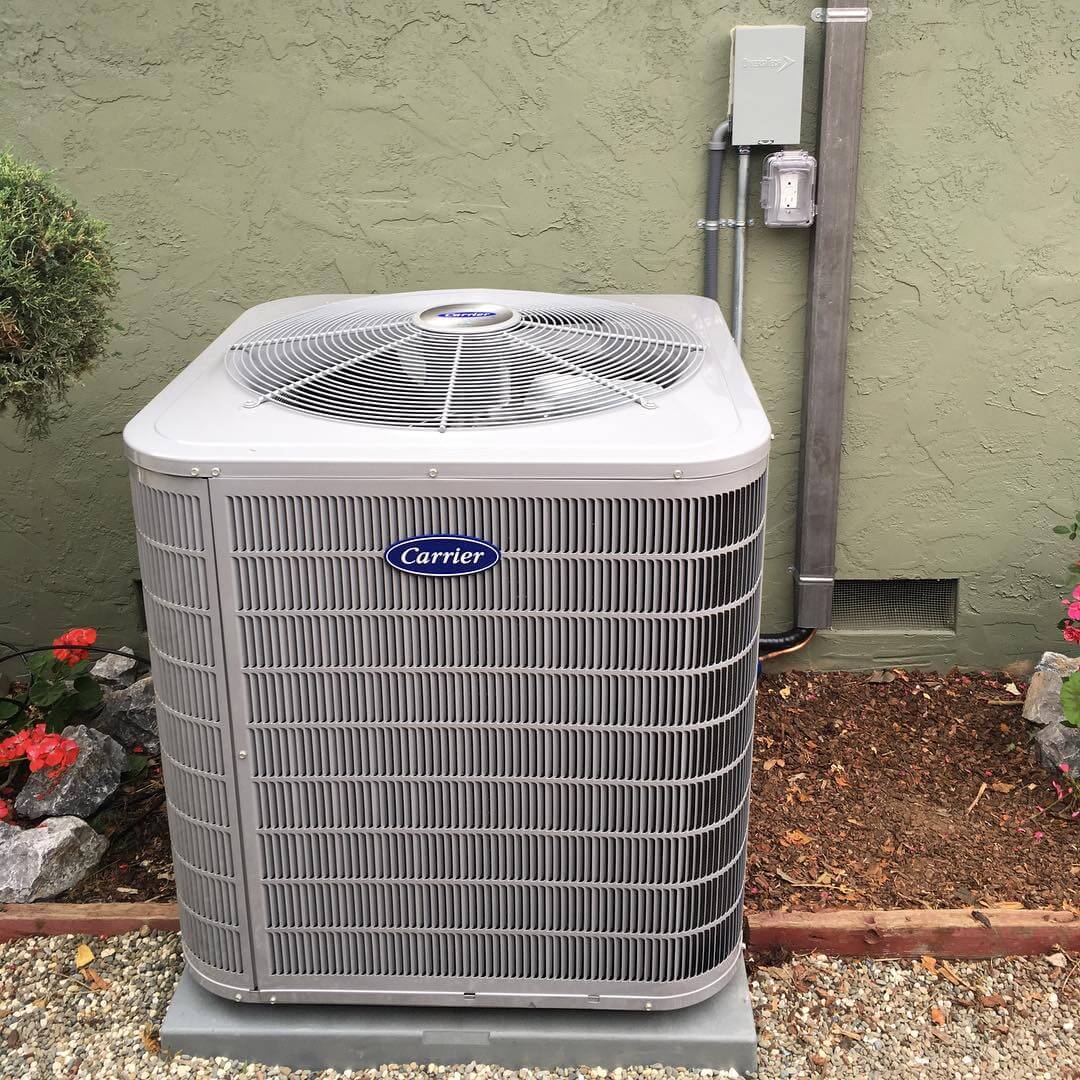 Hollister
Air Duct Cleaning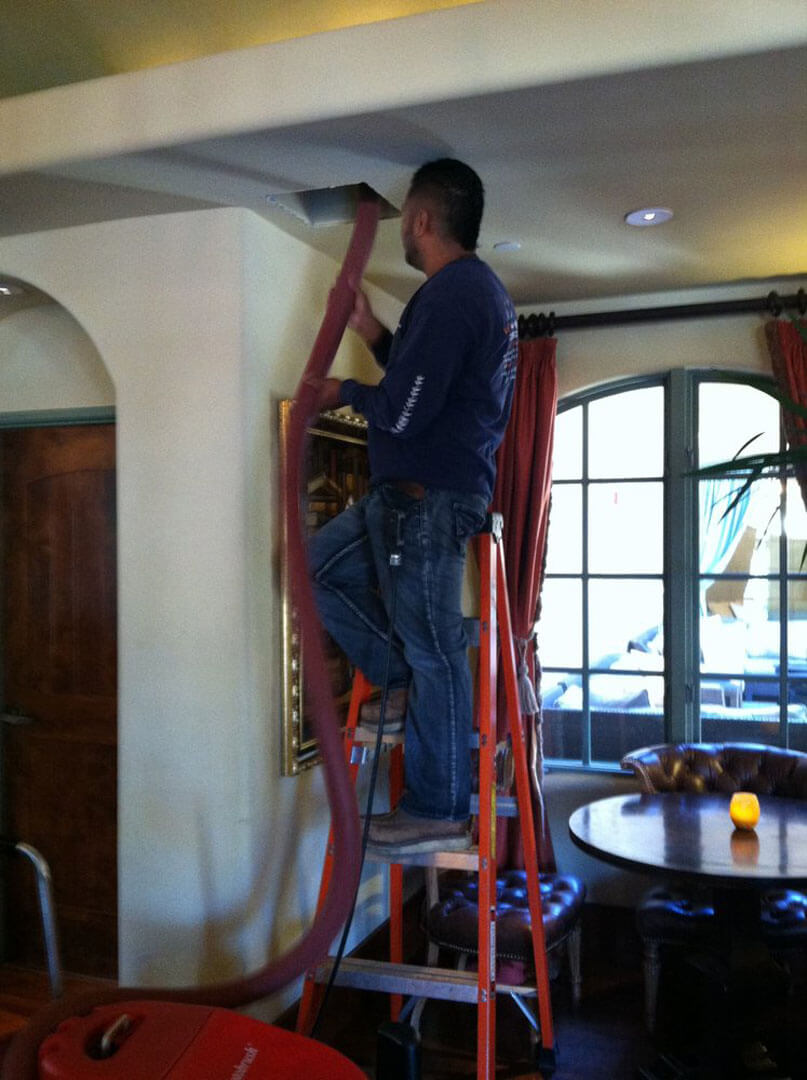 Autumn is here, and many of you are using your home's furnace for the first time in many months. During the spring and summer, your air ducts many have built up pollen, dust, dander, and other allergens. It could be time for an air duct cleaning.
We offer air duct cleaning, air duct repair, and air duct replacement for our neighbors in Hollister, California and the rest of the Central Coast.
Our team of experienced HVAC technicians follow the Ventwerx process for proper ductwork cleaning, so that dust doesn't re-enter your living area.
Ventwerx takes care to protect the duct work, while cleaning and vacuuming the ducting so they are thoroughly cleaned. We cleaning the return air plenum and heating/cooling coils, to ensure comfort and energy-efficiency.
Ventwerx HVAC have been helping Hollister residents with AC repair, air duct cleaning, ductless HVAC, furnace repair, and furnace replacement since 2005.
Hollister HVAC Experts
We'll Help You Stay Comfortable
Ventwerx has a location in Morgan Hill, a short drive from Hollister, staffed with knowledgeable HVAC heating and air conditioning technicians. We're here to help our residential customers in Hollister with their heating, cooling, and ventilation needs. Each of our experts can help you with AC repair, furnace repair or replacement, home ventilation, AC installation, air duct cleaning and more.
Call us now — talk to a live representative, not a robot . One of our technicians will take your call and deliver the personal attention you deserve, call (408) 422-2987
today! Or take 30 seconds and fill out our free estimate form now!
Contact Ventwerx for Hollister HVAC Service
We serve Hollister, Morgan Hill, Gilroy, San Martin, Sargent, San Juan Bautista, Cottage Corners, Rucker and the rest of the California Central Coast.
We provide air conditioning repair and installation, heating repair, furnace replacement and repair, air duct cleaning, attic and blown-in insulation, and more.
Central Coast location:
16890 Church St Bldg 18C
Morgan Hill, CA 95037
Phone: (408) 422-2987