Is it time for
an Air Duct Cleaning?
Once spring is over, warmer weather can be experienced throughout the country. After the blooming flowers and healthy propagation of nature during the previous season, it's a must for homeowners to carry out HVAC maintenance. For sure, air conditioning systems have accumulated dust and other allergens that can affect the respiratory health of the family.
Air duct cleaning is in order. This will not only ensure that the air conditioning system will work optimally in creating the most comfortable indoor climate for homes, but it will also extend the functional lifespan of the system. Investing in air conditioning systems for comfortable home living does not come cheap, so it's very important to get the most use out of them.
At Ventwerx, our air duct cleaning (San Jose) service is performed with utmost care and great attention to detail by our highly trained technicians.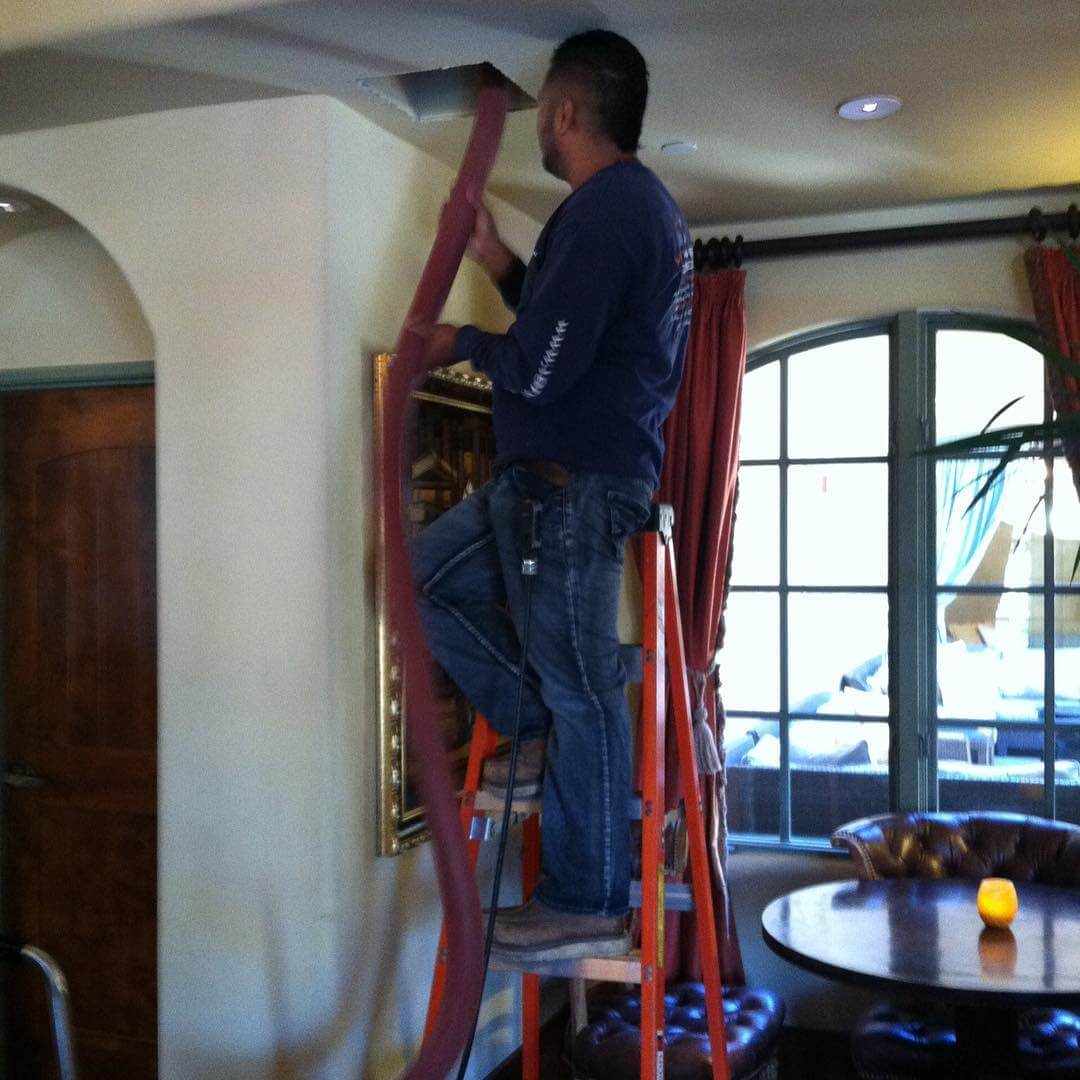 Our service is performed with utmost care and great attention to detail by our highly trained technicians.
Get Peace of mind
With DUCT Cleaning
We brush and vacuum at the point of contact to ensure the cleaning and the removal of debris in your ducting system giving you peace of mind and providing you with proper indoor air quality.
That's not all — our air duct cleaning service always includes a thorough inspection of the system. Our technicians keep an eye out for any signs of damage in the air duct and other potential concerns. We take note of each and every one of them and report these issues to homeowners so they can decide to have repairs or preventive work implemented in order to ensure complete and proper functioning.
If clients are ready for repair or preventive work to be carried out, then we at Ventwerx are also ready for the task because our technicians are properly trained for this additional work as well.
Air duct maintenance is definitely a must, it should be performed during the spring, before the AC season, and in the fall before the furnace season. Along with replacing air filters every 90 days.
We always say it should be done more frequently for good indoor air quality year-round, especially for households that have a menagerie of pets and severe allergies.
Animals attract and release allergens that can make their way into the system and compromise air quality. A quarterly air duct cleaning is recommended to keep a healthy HVAC system and good indoor air quality.
Take 30 seconds and fill out our free estimate form, schedule your appointment online or call Ventwerx us toll free at 866-699-VENT for more information.